A Simple Overall View of the Self locking Nylon Strap Market
Company News, 12-15-2022
If nylon ties of various lengths and widths are piled up in various markets, and a large number of them are displayed in the eyes of users, users can obtain different prices for the same brand from different factories with the same specifications. Once this trend of price driven by specifications spreads, customers will enter a new market, We only pay attention to the size of the cable and how much it costs per bag, but somehow we ignore the quality of the cable ties.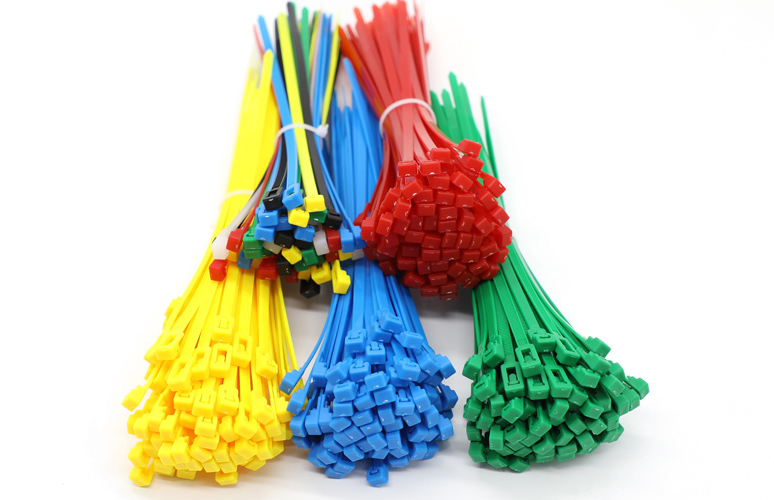 How does this happen? There are several reasons why the prices of ties of the same specification are so diversified:
1. The quality of raw materials used by the manufacturer is good or bad, that is, as the saying goes, "one penny for one dollar".
2. The manufacturer may not strictly follow the specifications for a specific gap between the actual specifications.
3. The quantity of each package is different from what is marked, that is, a little less, a little less, and a lot more.
4. The technical level of the manufacturers is not complete. Some manufacturers apply new technology and some manufacturers apply old technology. There is also a big correlation between the same in terms of hardware, that is, the difference between high-precision advanced injection molding equipment and poor low-quality equipment, resulting in differences in both cost and quality.
5. The place where nylon ties come out of the market also has a certain influence on the fluctuation of their prices. The actual situation that can be seen in the market today is that the technical credit, R&D strength and processing capacity of China's large nylon tie manufacturers are slowly catching up with the international standards. Compared with the tie products in Taiwan, Hong Kong, the price advantage of foreign ties is particularly obvious and expensive. In fact, when it comes to poor quality, domestic ones are almost the same, This is a negative example of "one cent for each product". These brands do not spend much on production, so they must pay a high sales price to make money.
Users who buy a small number of ties for household use need not pay too much attention, but for users and companies who buy a large number of ties, they can't just look at the price and quality. They need to focus on:
1. Whether the production quantity can keep up with that of the tie manufacturers in China is relatively small. Some manufacturers or workshops cannot meet a large number of demands, which will bring considerable economic losses to users.
2. After sales service. Many goods are the same as nylon cable ties. After sales service is very important. Only when you have no worries can you buy with ease. Good service throughout the process can bring great convenience to buyers and a user can give the manufacturer credibility.